We're Focused On Results
We have deep roots in content creation and distribution and in data-driven, direct response marketing . Our principal, a former financial news journalist, editor and publisher, served as president of McClatchy 's custom content company, HCP/Aboard, and developed branded print and digital content for brands like Marriott International, Hyatt Resort Hotels, American Eagle Airlines and the Miami Beach Visitor and Convention Authority. She also has more than 15 years of experience running database marketing operations and has produced hundreds of successful direct marketing campaigns for non-profit organizations and companies in the insurance, healthcare, hospitality, real estate, retail, telecommunications and technology sectors. 
Our public relations partner, a former journalist, editor and publisher, spent years at one of the world's top public relations agencies, Fleishman-Hillard, and has managed communications planning for numerous non-profit organizations, companies and associations. 
NextPath's researchers, writers, editors, and content strategists are here to serve all of your content marketing needs.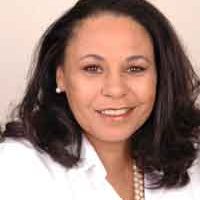 Dory Trinka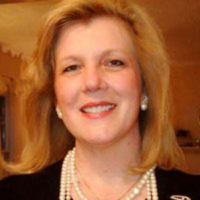 Nancy Jenkins
We Listen
Our work starts with understanding your brand and value proposition, your competitors and market positioning, your business goals and your customers, donors or members. We'll research your organization, audit your content across digital platforms and marketing channels then schedule an in-depth consultation with your stakeholders in order to assess your unique content needs.
We Identify Your Audience Personas
It has never been more important to know your customers and their needs. A recent study by Google and Gartner found that potential customers are increasingly turning to publicly-available information from digital and social media channels to self-diagnose problems and find their own solutions. Buyers complete as much as 70% of the decision-making process independently, without ever interacting with your organization, regardless of the price or complexity of your product or service – or your incumbency as their supplier.
If the scope of your project includes audience profiling, we'll request a copy of your customer, donor or membership list, which we will segment into personas, or sub-groups based on similar characteristics, such as demographics, business industry, size, revenue, geography and spending/giving behavior. This insight will make your sales and marketing efforts more targeted and efficient, determine which digital platforms and marketing channels to use, make your messaging more relevant and allow us to look for prospects in your key segments.
We Build Your Content Strategy and Plan Based on Your Audience and Your Goals
Using the audience insight we've gained, our team of researchers and strategists will develop a content strategy and detailed plan to reach your key audience segments and to help achieve your business goals throughout the Buyer's Journey – from lead generation and conversion to building your organization's credibility and reputation with thought leadership.
We Enrich Your Narrative and Make Sure it's Heard
Our lead editor will assign your project to a writer, oversee their work and submit a draft that's been edited and fact checked for your review within five business days. We'll make any changes you require within two business days. And because we have identified the characteristics of your key audience segments, we can create different versions of your content, highlighting features and benefits of specific interest to key segments that drive your revenue, if requested.
If your team simply needs assistance with specific tasks, ask us about our a' la cart services.